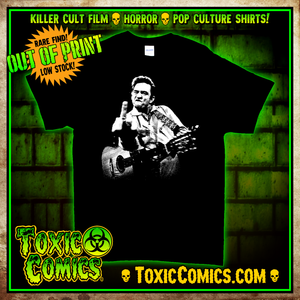 CASH: THE MAN IN BLACK lets you know exactly how he feels in this iconic image.
These killer shirts were purchased in bulk as part of a liquidation and have been sealed up in storage tubs for a few years, but this means quantities are extremely limited.
This OOP tee is screen printed on soft 100% cotton shirts in standard U.S. sizes.
**IMPORTED -- LIMITED QUANTITY**